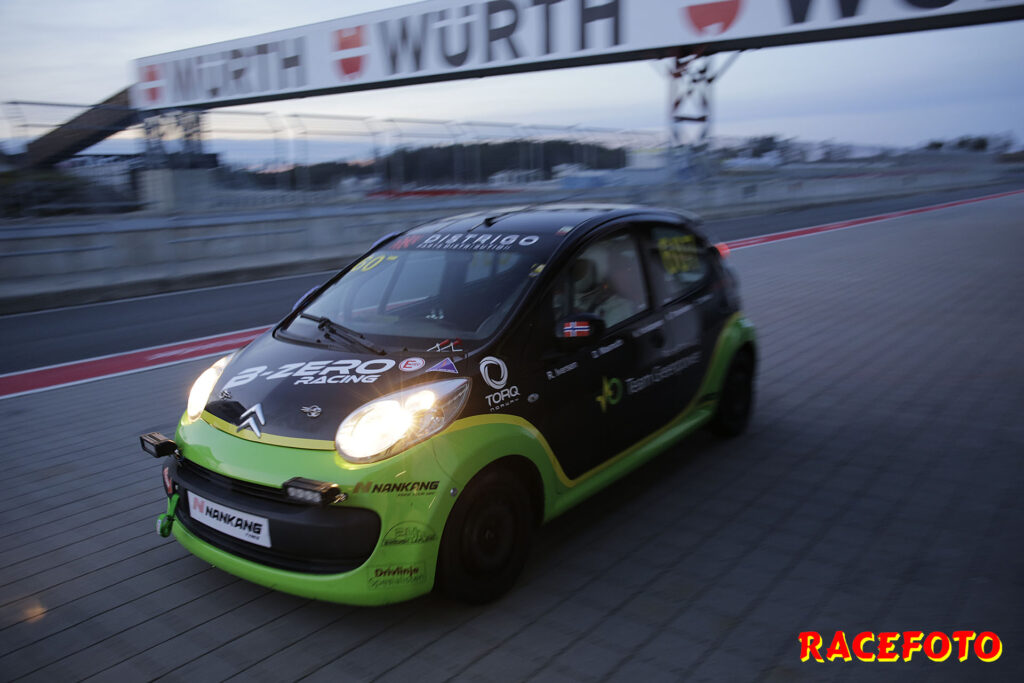 I must admit that when I heard about B-Zero Racing for the first time I was a bit sceptic. Can you really have fun in a racing car with only 68 bhp?
When I went to Silverstone this spring I did not know what to expect, but I soon realized that 99 teams can´t be wrong, they clearly enjoyed themselves and took the race seriously. I saw the same happy faces at SPA in the autumn.
Yesterday I got my last piece of the puzzle when I got the chanse do drive that very car that finished 13th at SPA when I visited Team Greenpower at Rudskogen, Norway´s answer to SPA...
I have driven on the old track many years ago, but this was the first time on the new circuit.
When I went downhill to the famous corner called "anxiety" I clearly understood the meaning of the name. Even if I only drove 160 km/h it was still scary to find the right brake balance on the bumpy tarmac.
After a few laps I found the rhythm and I forgot that I was sitting in slow racing car. Of course, the car felt slow up the hill after "Butchers corner", but that hill makes every race car feel slow!
Now, I´m totally convinced that we have a great concept for the future. We just have to make other people understand that too...